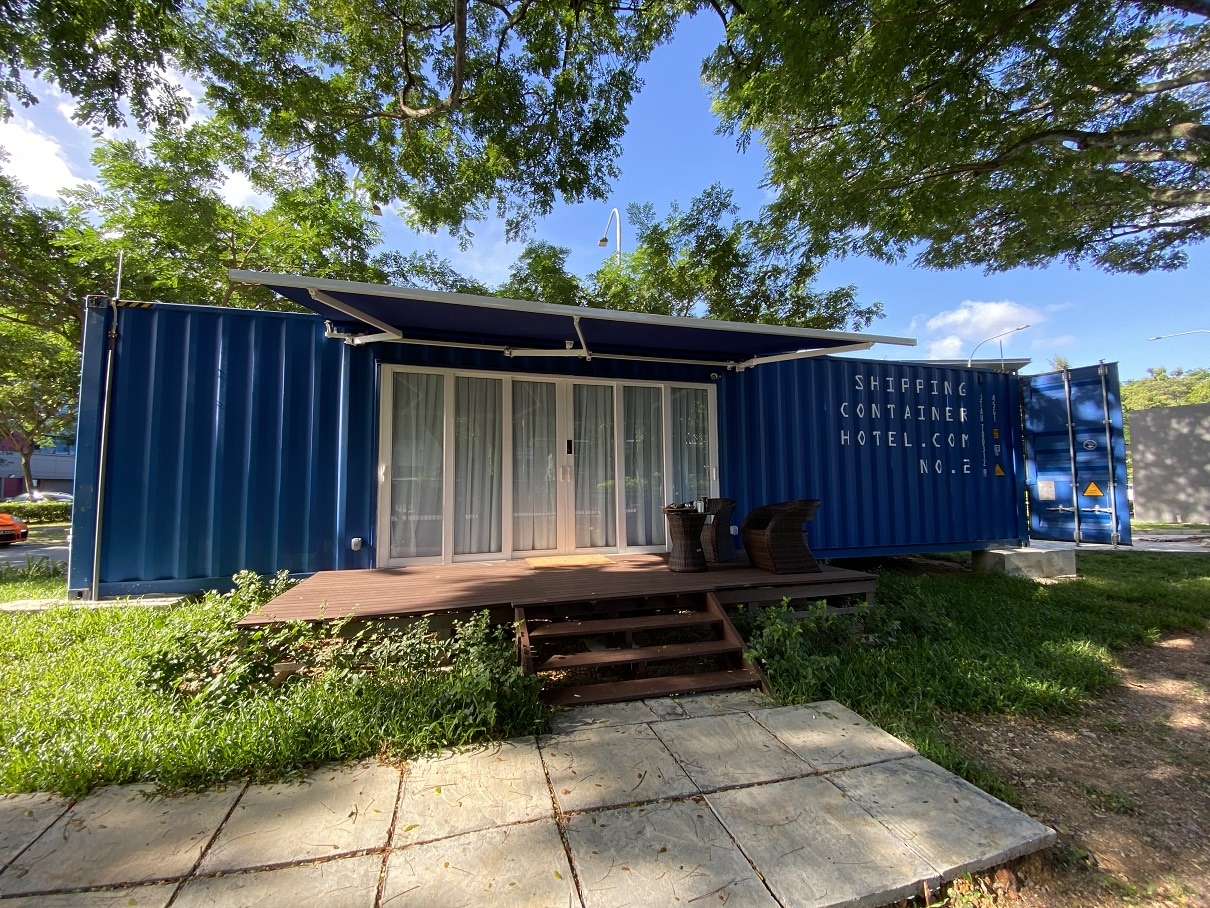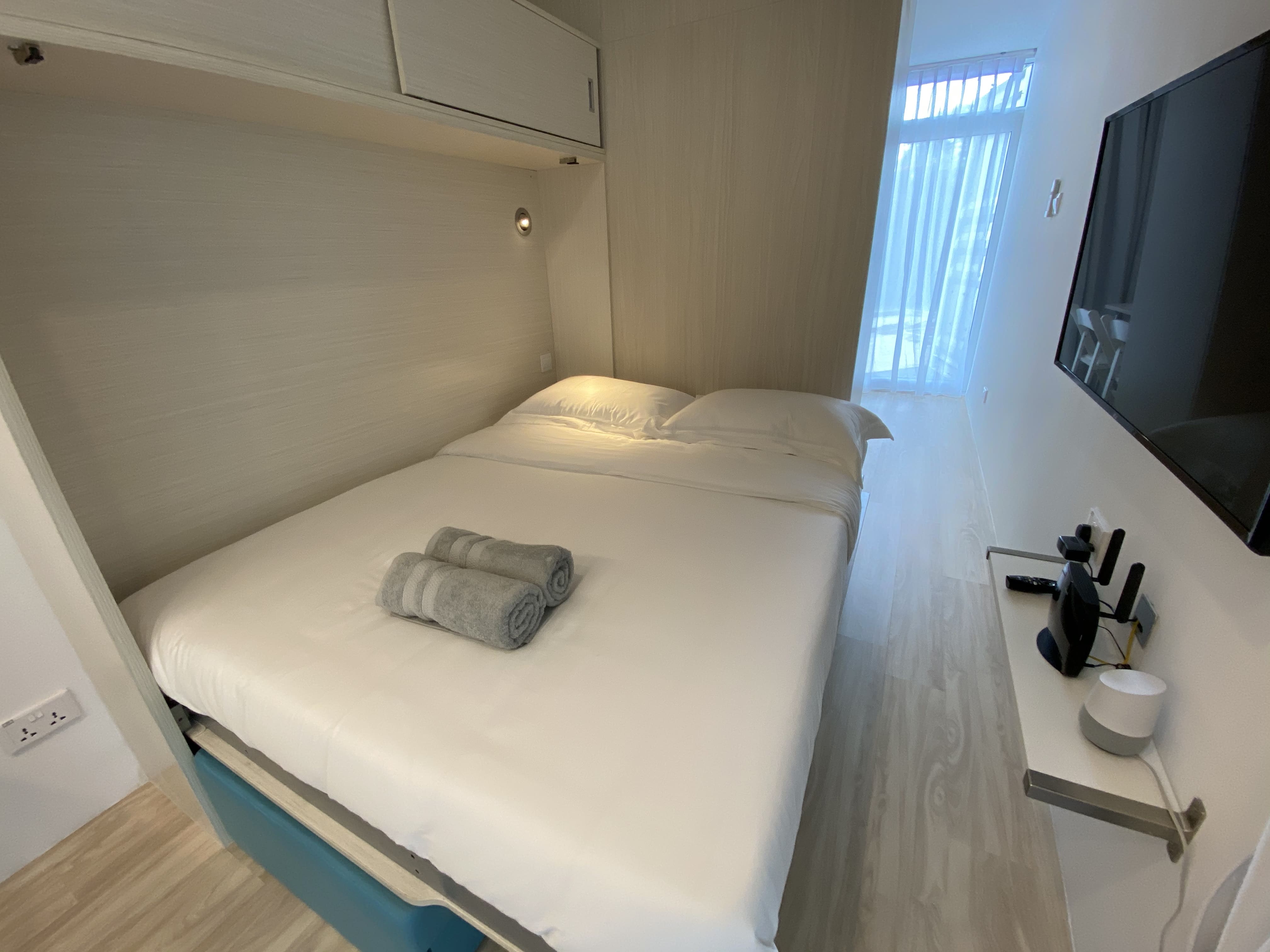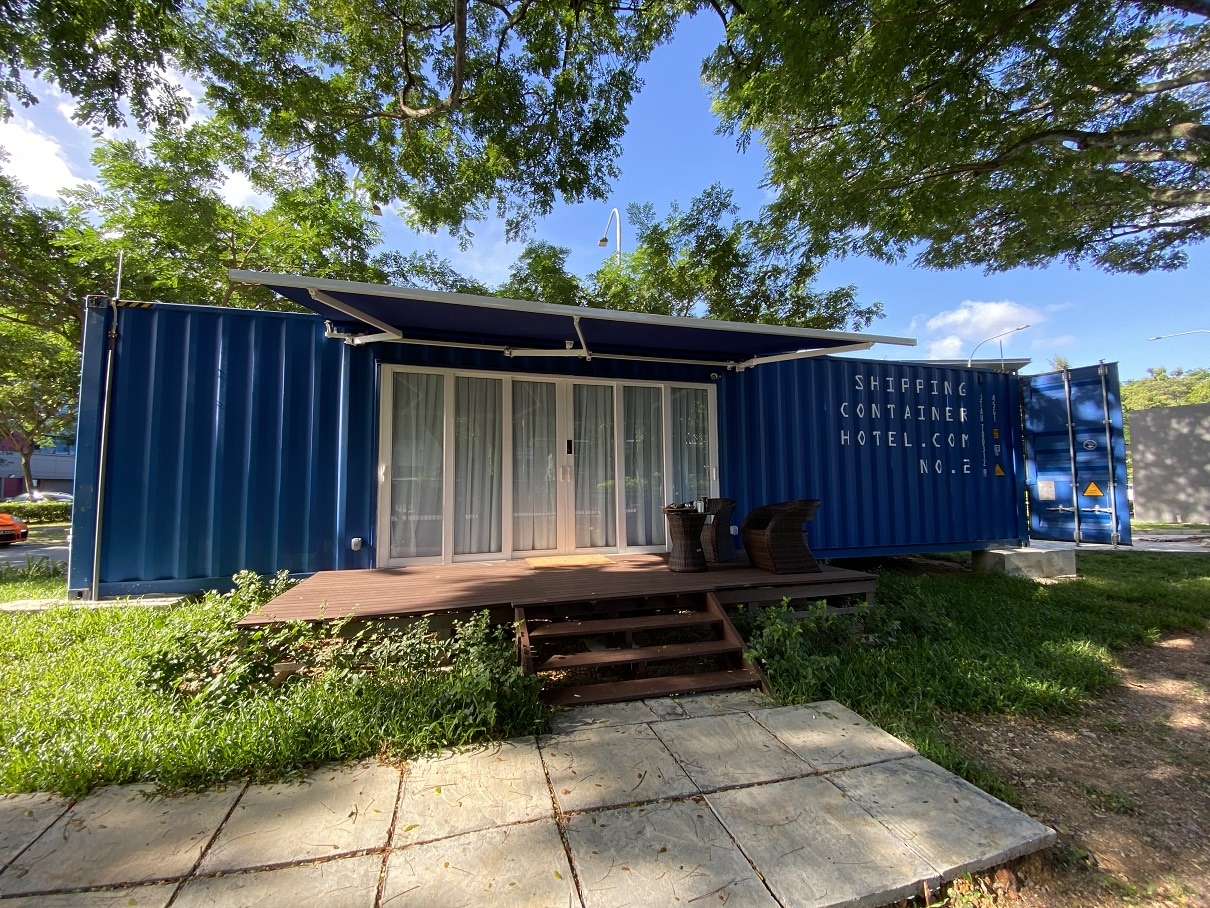 Shipping Container Hotel
Event space,Hotel,Unique venue
Located in Launchpad @ one-north, Shipping Container hotel is a 280 sq ft converted into a hotel and event Space. This venue equipped with a toilet, kitchen and dining area,tv,sofa and a bed with a queen size bed. Exclusive hire of this venue opens up incredible opportunities for baby shower, drinks receptions, birthday celebration and much more. This is an impressive site and perfects if you want to impress your guests. Whether for a corporate event, product launch or a networking event, the possibilities with this space are endless.
Features
Air conditioning
Bring your own stuff
Wifi
Electric BBQ grill
Use of basketball/futsal courts
Standing bar tables
Bluetooth Speaker
Night light
Welcomes
Bachelor party
Birthday
Kids Birthdays
Bachelorette Party
Baby Shower
Workshop
Film & video
Team-Building
Networkin
Food And Drink
External Catering Allowed
Food Not Provide
Accessibility
Bus stop
Street parking
Car park
Taxi stand
Nearby MR
Discover the Perfect
venues across Singapore
Search & Compare for a great
venue for your next Event!
Turn your unused
venue space into cash
The easiest way to get a better yielding
for your restaurant or venue spaces!
close