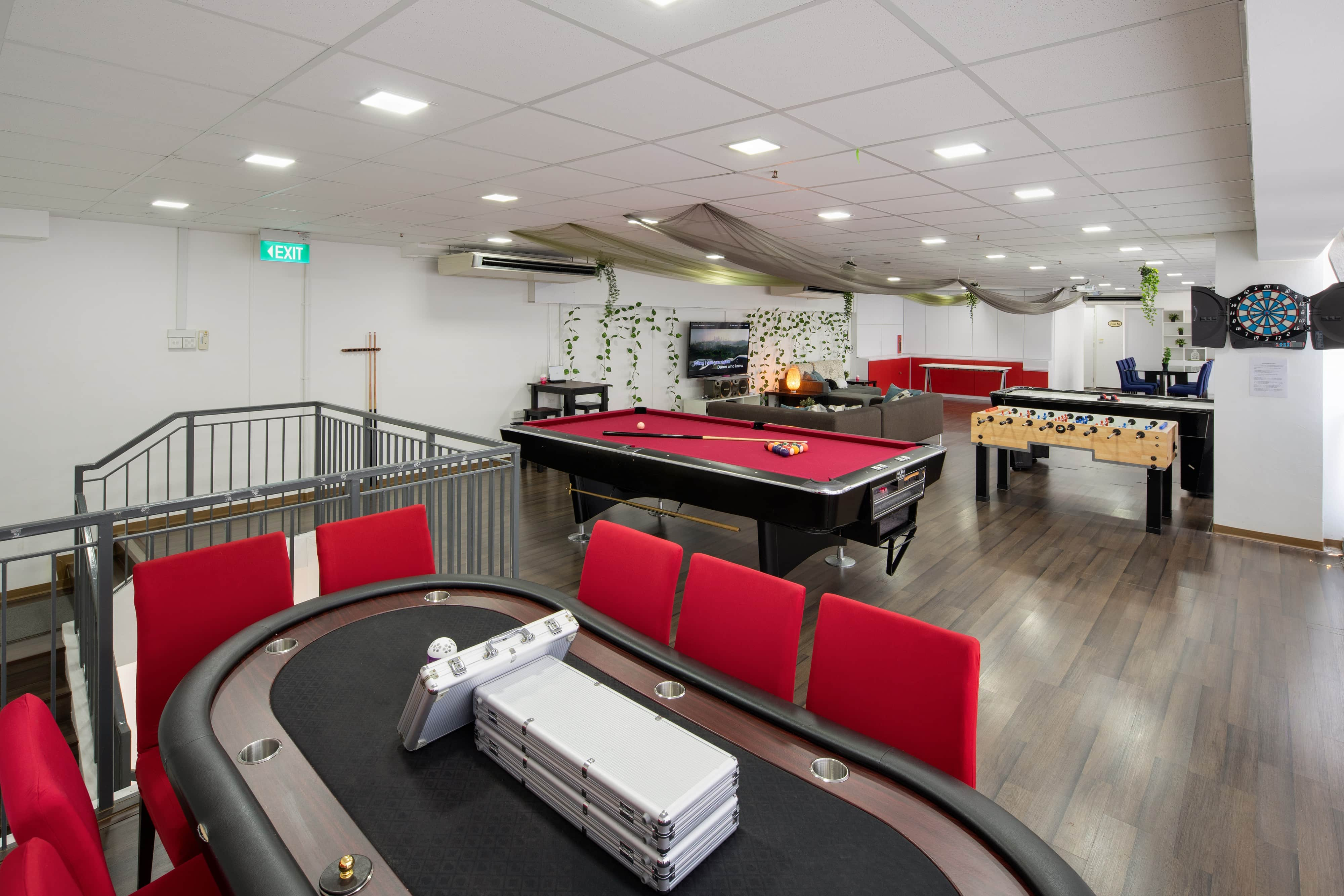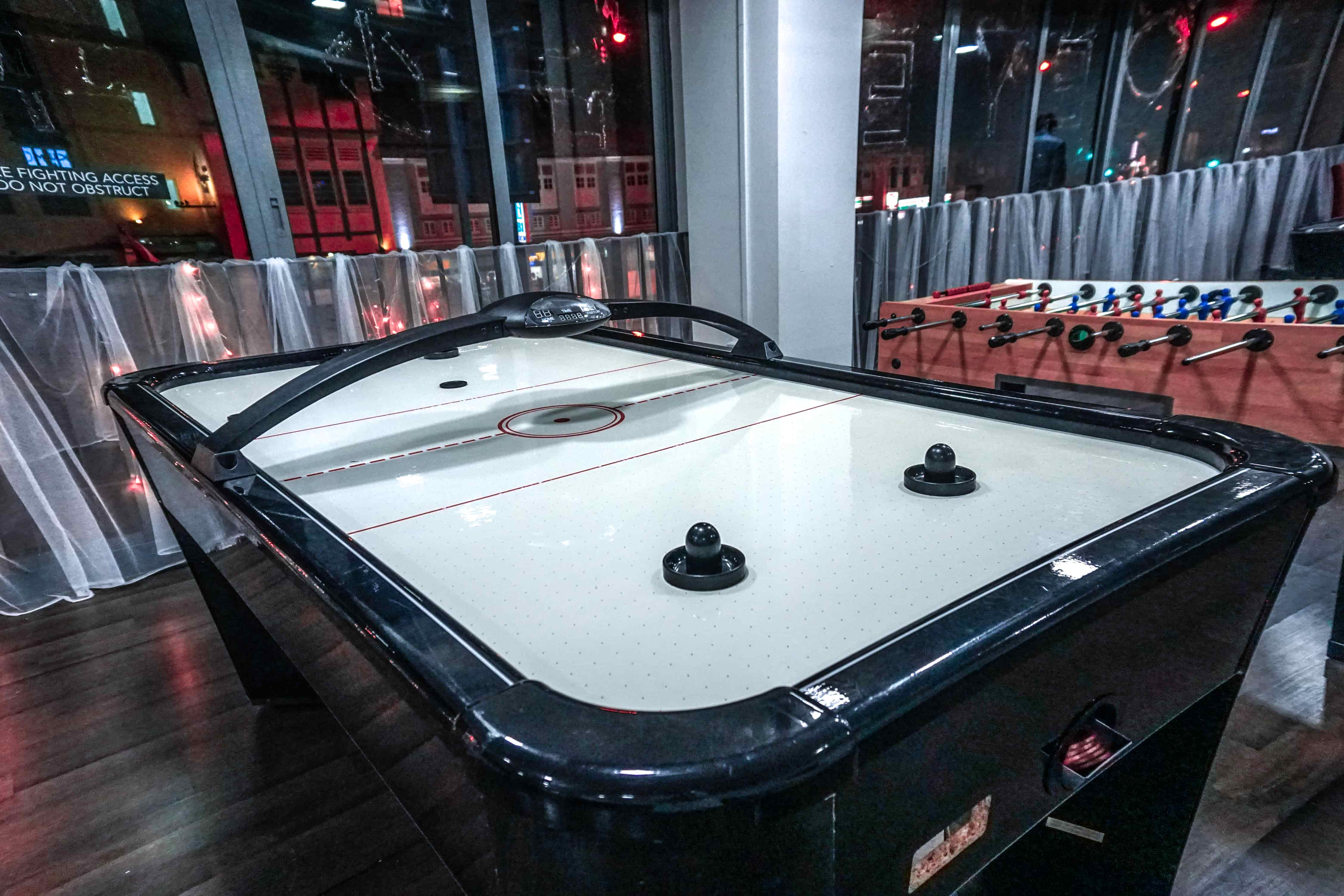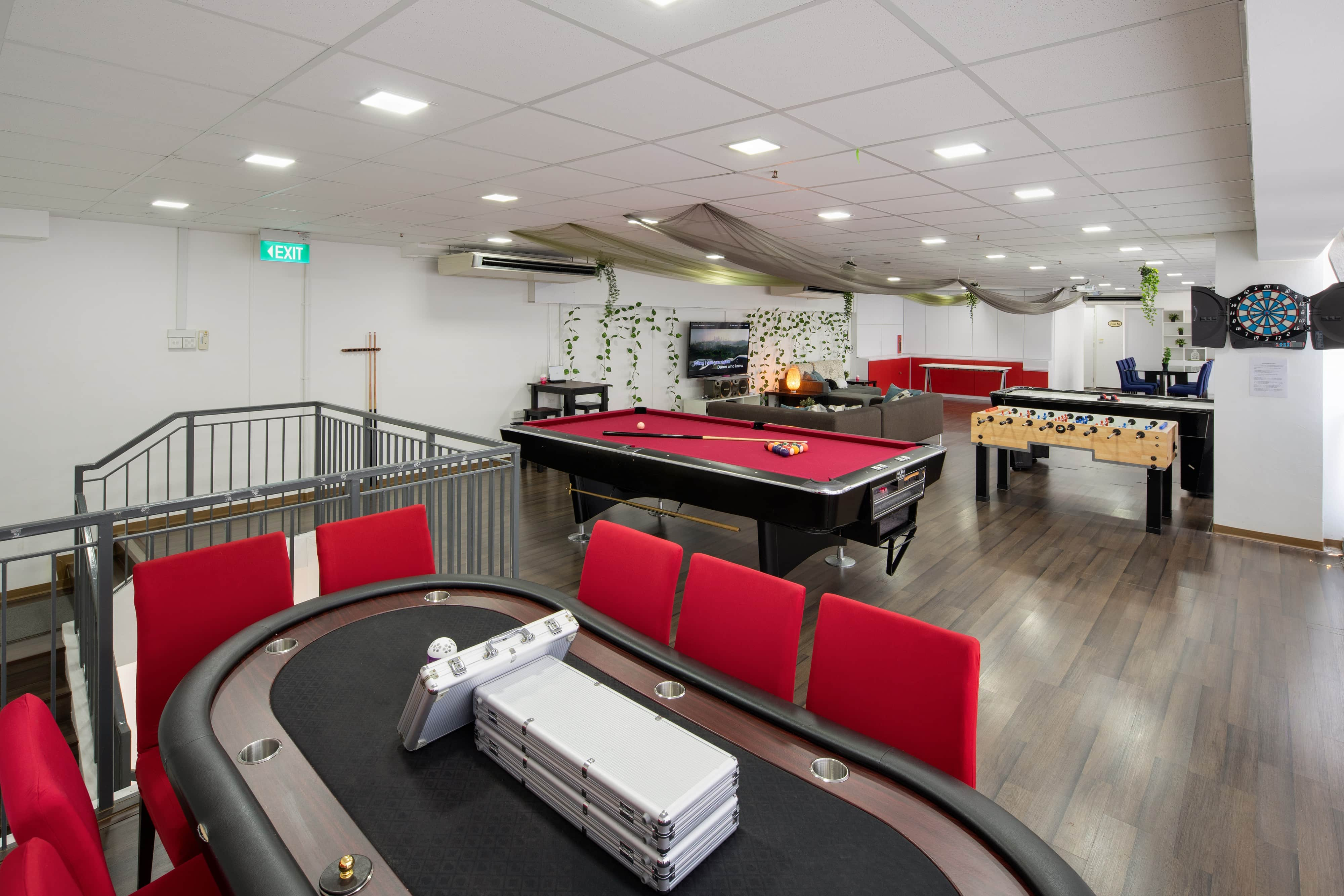 Urban Tavern Okio
Event space,Meeting Room/Space,Unique venue
Urban Tavern Okio is a highly accessible location for the majority. This event space venue is popular among corporates looking for a stimulating work environment. The convenient location and classy-cosy design are also suited for family gatherings and celebrations. Furnished with designer pieces of furniture and state-of-the-art facilities, Urban Tavern Okio ensures the highest level of satisfaction for all guests.
Features
Air conditioning
Microphone
Projector/TV
Wifi
Welcomes
Party
Fund raising
Bachelor party
Birthday
Kids Birthdays
Bachelorette Party
Corporate Function
Marketing event
Workshop
Film & video
Team-Building
After party
Product Launch
Food And Drink
External Catering Allowed
Accessibility
Bus stop
Street parking
Car park
Taxi Stand
Call for
Discover the Perfect
venues across Singapore
Search & Compare for a great
venue for your next Event!
Turn your unused
venue space into cash
The easiest way to get a better yielding
for your restaurant or venue spaces!
close